Mounting Kits & Catchment Tank Fabrication:
Our partners, SKIM-IT are pleased to announce that they can now offer bespoke mounting kits, allowing the belt or disk skimmer to be fitted to almost any machine. Due to customer requests, SKIM-IT can now also offer tailor-made fabricated catchment tanks. 
How SKIM-IT works
Tramp oil begins to build up in the coolant tank when your machinery starts to produce grease and oil, often found in modern machine tools. This is often produced from the hydraulic press, gearboxes, spindles and sideways lubrication systems. Skimmers work by running a disk or belt through the coolant and tramp oil mixture to septate the two substances.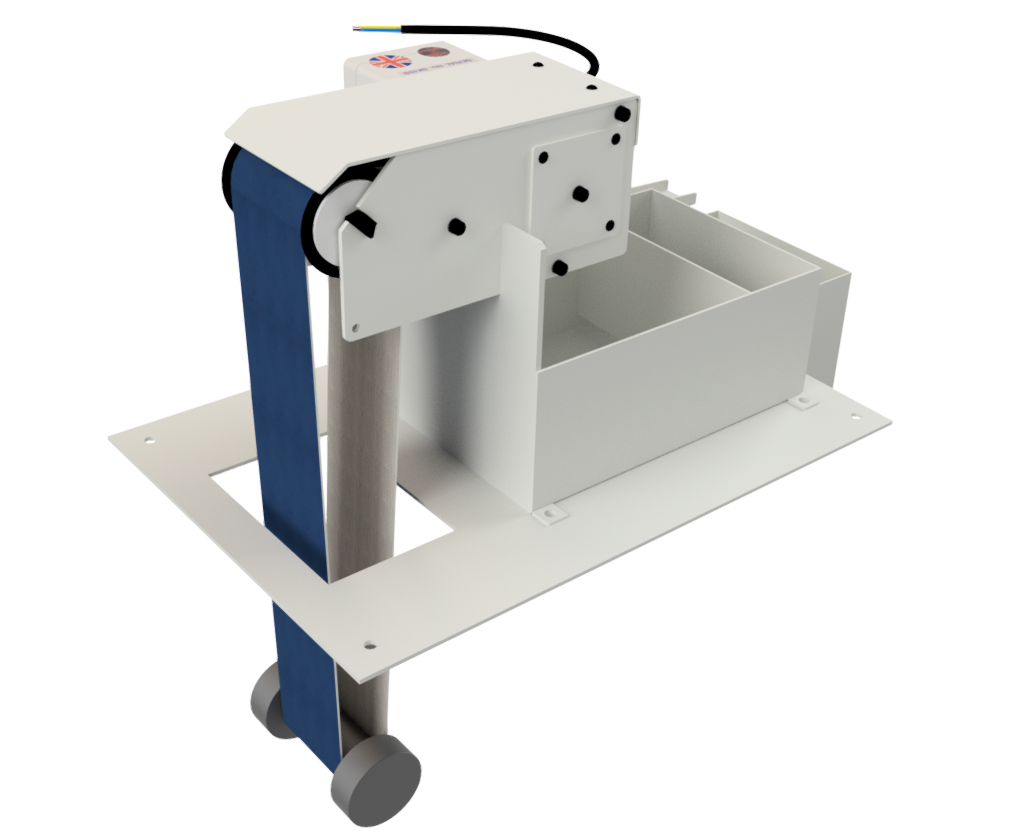 Benefits of Skim-It Belt and Disk Skimmers: 
Longer coolant life
Reduced operating costs
Removes bacterial build-up
Reduced smell and odour
H&S – reduces the risk of dermatitis to operators
Alleviates product contamination
Removes tramp oil
Assists with debris removal
Helps remove slideway oil
One-year warranty
Compact & durable
Low-cost solution to coolant contamination
A SKIM-IT customer comments:
"At SKIM-IT our goal is to help and support the UK's general engineering process, by offering a range of high-quality oil skimming products and ensuring that their business receives a high return on investment. We've been able to provide a large number of businesses with a low-cost solution for dealing with tramp oil. Each one of our units is designed to be compact and durable, along with a one-year warranty."
SKIM-IT can confidently state they now offer the complete solution to your tramp oil contamination issues. Call the tramp oil removal experts today for a competitive quote on 01926 451744.