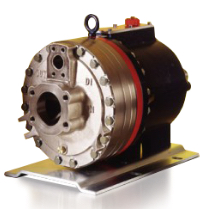 Selection of the pump is based on flow requirements, followed by pressure requirement. The pump initially must be considered as a glandless, sealess pump which is capable of pumping a wide variety of products and handling solids in suspension. In addition to this, it is also capable of developing a wide range of pressure, adding to its uniqueness and versatility, as a solids-handling high pressure pump. Since it is a sealed system it is particularly suitable for food processing as well as corrosive and chemical/abrasive solutions.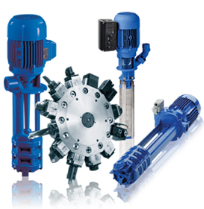 Brinkmann offer high-pressure pumps such as centrifugal or screw-spindle, and their range encompass the entire coolant pump spectrum.
Brinkmann pumps have been manufacturing in Germany for over 60 years and have an enviable reputation for high quality and reliability. Pumps and Equipment (Warwick) Ltd. are proud of their association with Brinkmann Pumps being sole UK distributor.
Brinkmann Pumps is the only supplier which covers all your coolant pump needs from small centrifugal coolant pumps for external cooling to rugged lifting and cutter pumps through to high pressure screw spindle pumps, all providing unrivalled levels of performance and reliability, and backed up with comprehensive service from their preferred UK distributor Pumps and Equipment (Warwick) Ltd.