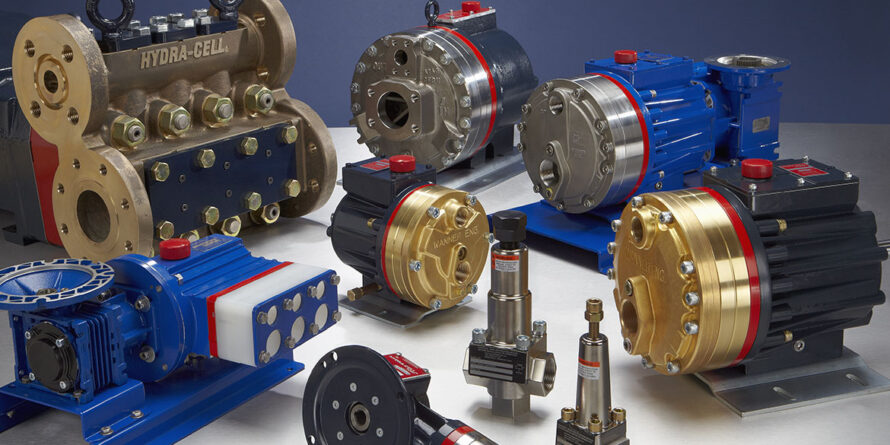 Hydra-Cell seal-less diaphragm pumps can handle corrosive, non-lubricating and abrasive liquids and can even run dry without damage.
If you need a seal-less high-pressure or low-pressure diaphragm pump that combines rugged durability with exceptional pumping efficiency, the combination of Hydra-Cell and Wanner experience and expertise could provide the solution you seek.
Hydra-Cell seal-less high-pressure and low-pressure diaphragm pumps, spares, accessories and technical assistance are available locally through our global network of partners in over 70 countries – an expanding family of trained and trusted Hydra-Cell specialists, built up progressively over 40 years.
Selection of the pump is based on flow requirements, followed by pressure requirement. The pump initially must be considered as a glandless, sealess pump which is capable of pumping a wide variety of products and handling solids in suspension. In addition to this, it is also capable of developing a wide range of pressure, adding to its uniqueness and versatility, as a solids-handling high pressure pump. Since it is a sealed system it is particularly suitable for food processing as well as corrosive and chemical/abrasive solutions.
10+ year's service life and minimal maintenance
Up to 90% energy efficiency.
Reliably handles corrosive, non-lubricating and abrasive liquids.
100% containment.
Can run dry indefinitely, without damage.
Over 40 years of pump manufacturing and global customer support.